Previous Opera Hub Events
ELECTRIC PICNIC
The Cabinet of Dr. Caligari on the Hazel Wood Stage at Electric Picnic.
OTC Opera Hub performing a newly devised piece to accompany the silent film The Cabinet of Dr. Caligari!
Friday 1, Saturday 2nd & Sunday 3rd September 2017.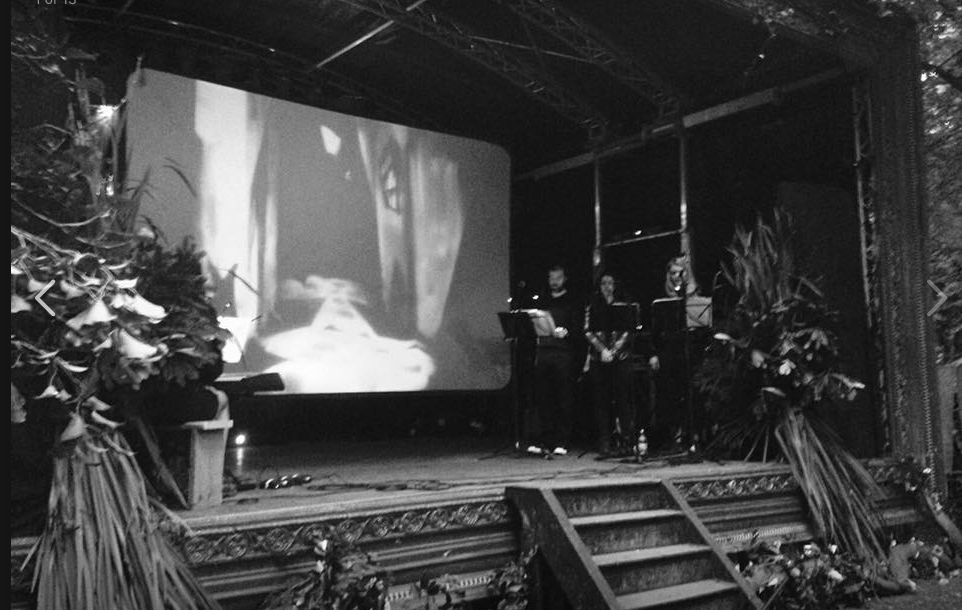 OTC OPERA HUB NCH SHOWCASE : August 16th 2017
After the success of the 24hr Opera in June, next up for OTC Opera Hub is a Showcase on August 16th in the National Concert Hall.
Twelve early-career singers from across Ireland, mentored by Michelle O'Rourke, perform in a rich and eclectic programme which has been curated by director Conor Hanratty.
Singers Anna Brady, Eoin Conway, Fearghal Curtis, Gabrielle Dundon, Rory Dunne, Carolyn Holt, Maria Hughes, Muireann Mulrooney, Bríd Ní Ghruagáin, Martha O'Brien, Tim Shaffrey, and bebecca Rodgers perform arias and ensembles from operas by Mozart, Bellini, Humperdinck, Handel, Tchaikovsky, and Bizet, as well as Kurt Weill, Benjamin Britten, and Jonathan Dove.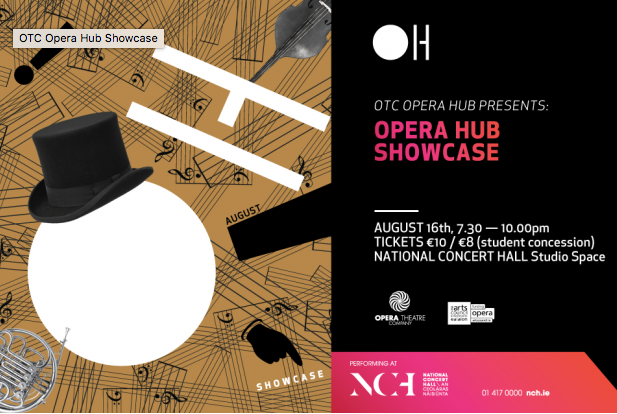 A private screening of the bomabastic & tragic Anna Nicole by Mark Anthony Turnage.
A small-town waitress decides to become a stripper, weds an octogenarian billionaire and becomes a Playboy model and celebrity. But as her fame grows, so does the exploitative behaviour of those close to her, the intrusiveness of the media and her own dependence on drink and pills. The flamboyant life and tragic death of Anna Nicole Smith inspired Mark-Anthony Turnage's opera, commissioned by The Royal Opera and first performed in 2011. The razor-sharp libretto is by Richard Thomas, co-creator of Jerry Springer: the Opera.
Richard Jones's Olivier-nominated production mixes comedy and tragedy, and boldly confronts the nature of modern celebrity culture. The music fuses jazz, blues and music theatre with more traditional operatic language. Highlights include Anna's wedding scene, in which she declares her intention to live the 'American Dream'; a rowdy party, complete with jazz trio; an Expressionist interlude showing the decline of Anna's fortunes; the long, hopeless list of pills sung by Anna's son Daniel; and Anna's poignant final lament sung over Daniel's dead body.
24hr Opera
The Chocolate Factory June 9th 2017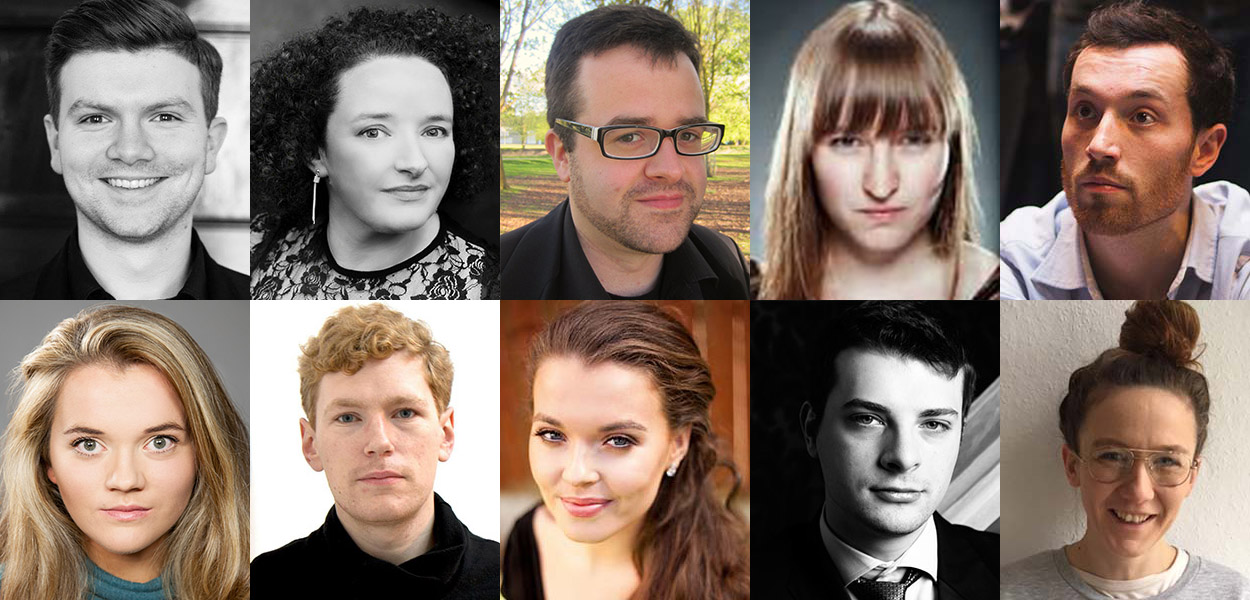 An opera conceived, created and performed in 24 hours. Read more HERE
Cinema Club
Screening of Anna Nicole by Mark-Anthony Turnage on July 4th 2017 in a private cinema in Dublin 2.

OTC Opera Hub Showcase:
August 16th 2017 in the Studio of the NCH
OTC Opera Hub Showcase: November 23rd in the Studio of the NCH. The Opera Hub is a focal point for emerging singers, directors, composers, librettists and répétiteurs in Ireland. It is both a performance platform and an educational sphere wherein young professionals may develop their artistic practice through engagement with collaborative projects and training opportunities.
Our emerging artists are encouraged to exercise their creative control to shape the future of Opera in Ireland and to challenge its conventions in order to create authentic, thrilling and innovative performance experiences. The Opera Hub will curate a series of Masterclasses and Workshops with established professionals of international acclaim to provide its members with the adequate tools to further the establishment of their careers.
Cinema Club
Screening of L'amour de loin by Kaija Saariaho on October 23rd 2017 in a private cinema in Dublin 2.
The artists involved in the preliminary Opera Hub participated in several productions since 2015 most recently Tom Creed directing the 2017 production of Mozart Acis & Galatea with the Irish Baroque Orchestra with renowned early music specialist Peter Whelan as Music Director.
In 2016 the Opera Hub production was Handel's Ariodante performed with Irish Baroque Orchestra in St. Patrick's Cathedral in April as part of the MusicTown Festival, which was received to popular and critical acclaim. Ariodante featured mezzo-soprano Sharon Carty (Opera Hub artist) in the title role, and soprano Kim Sheehan (Opera Hub artist) as Dalinda, other singers included soprano Majella Cullagh as Ginevra, grammy award winning Welsh contralto Hilary Summers as Polinesso, Argentinian tenor Francisco Brito as Ariodante's brother Lurcanio and Edward Grint as King of Scotland. The concert performance was conducted by early music specialist Markellos Chryssicos.
The next productions involving the Opera Hub artists were two short operas Susanna's Secret & The Human Voice which toured nationally in Autumn 2015 and involved Rachel Croash, Rory Musgrave, Kim Sheehan and Tom Creed.
The first Opera Hub production was Il Trionfo del Tempo e del Disinganno which took place in Arpil 2015 as part of the first Music Town Festival. The concert performance of George Frederick Handel's music drama was performed in the dramatic setting of Christchurch Cathedral, right beside Fishamble Street where Handel premiered his magnum opus 'Messiah' in 1742. Award winning Early Music specialist John Butt directed the concert which featured Kim Sheehan (soprano) and Sharon Carty (mezzo-soprano), and internationally renowned Irish mezzo Alison Browner and up-and-coming german tenor Simon Bode, and was accompanied by the renowned Irish Baroque Orchestra.