Counterparts & The Boarding House from Joyce's Dubliners. A co-production with Wexford Festival Opera.
A world premiere of two new short operas based on stories from Dubliners by James Joyce, which are given a fresh new treatment in this operatic double-bill and are presented in a ground breaking new partnership with Wexford Festival Opera. Just over 100 years after they were first published, composer Andrew Synnott and librettist Arthur Riordan combine perfectly to capture the world of the original stories and bring Joyce's unique characters vividly to life. Sung in English with English Surtitles
Counterparts
In this dark tale, we follow the growing frustration of Farrington, a lumbering alcoholic copyist, over the course of one afternoon and evening. His mind numbing work is made intolerable by an overbearing boss who demeans him in front of colleagues. Washing away his misery in several of Dublin's pubs Farrington is humiliated once more when he physically tries to measure up to a visiting English acrobat. Worse still, an actress that Farrington eyes up is uninterested in him. Frustrated, he returns home where his mood worsens and he violently takes out his anger on his son Tom. The music and libretto are infused with this growing sense of frustration and dread. The tragedy of Tom's plight is central to the opera's heart-breaking conclusion.
The Boarding House
Jack Mooney introduces The Boarding House, run by his mother. It caters both for clerks and visiting music-hall entertainers. The scheming proprietor, Mrs Mooney, allows her daughter Polly to spend time with the men who stay there. She knows that young men like it when a pretty girl is not too far away. A relationship blossoms between Polly and the successful clerk Bob Doran. Mrs Mooney carefully observes and tracks it until the most profitable moment. When she is sure the relationship has been observed by others, she knows that Mr Doran has no choice but to propose to Polly out of social propriety. The music and libretto poke fun at all of the characters as this entertaining drama unfolds.
This double-bill is scored for piano, string quartet and a cast of six singers. The music is both contemporary and entertaining, affectionately offering a new way to experience Joyce's celebrated and popular stories of his native Dublin. Total duration 60 minutes.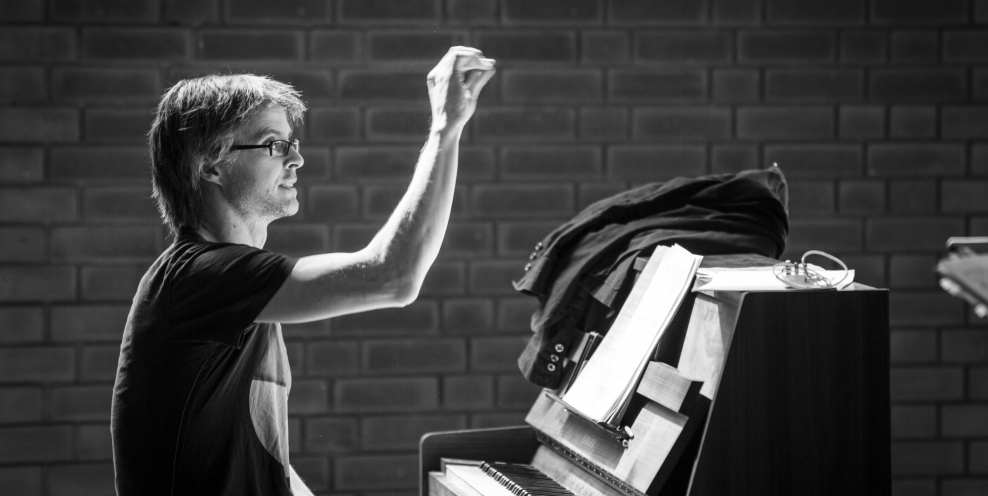 Production Information
| | |
| --- | --- |
| Composer | Andrew Synnott |
| Librettist | Arthur Riordan |