Acis and Galatea Creative Team
Thursday, March 02, 2017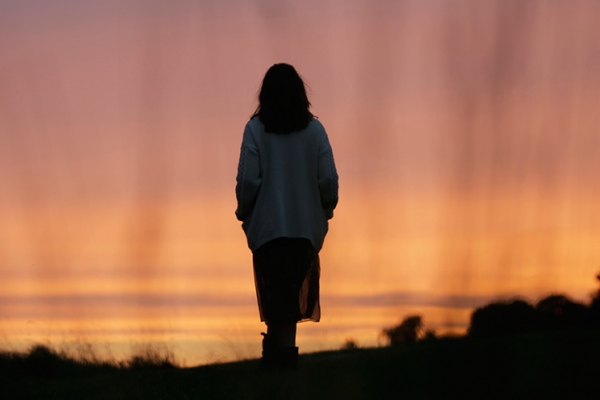 Full biogs for the creative team of Handel's Acis and Galatea, touring nationwide from 25 March - 13 April


Peter Whelan (Conductor)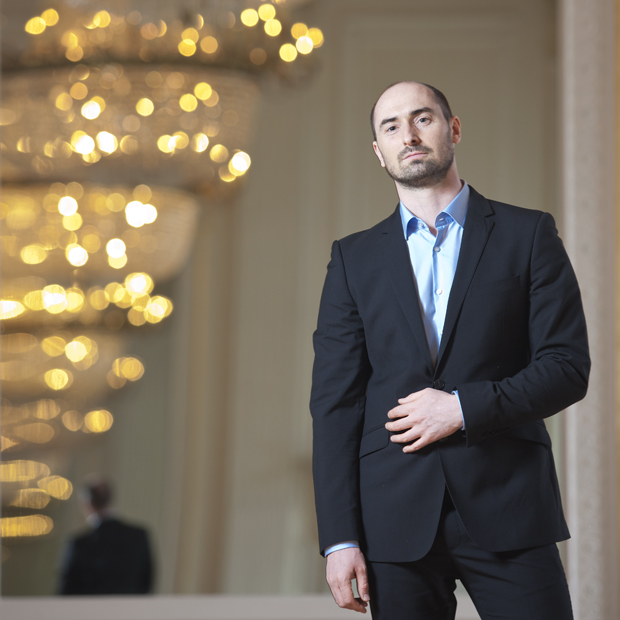 Peter is the founder and artistic director of Ensemble Marsyas. Directing from the harpsichord, Peter has led Ensemble Marsyas at the Wigmore Hall, Dublin Castle and at the Lammermuir and Great Music in Irish Houses Festivals.

As director, Peter has a particular passion for exploring and championing neglected and forgotten music of the baroque era. Recent projects funded by The Arts Council (Ireland) and Creative Scotland involved recreating from the manuscripts and staging in live performance choral and symphonic music from eighteenth-century Dublin and Edinburgh. Equally at home on historical and modern instruments, Peter holds the position of principal bassoon in both the Scottish Chamber Orchestra and the M ahler Chamber Orchestra. He has been described as a "phenomenon on the baroque bassoon" (Crescendo Magazine, Germany), whose performances feature "jaw-dropping dexterous virtuosity" (Gramophone). As a concerto soloist, Peter has performed in many of the world's most prestigious venues, including the Musikverein (Vienna), the Lincoln Centre (NY), the Southbank Centre and the Wigmore Hall (London- BBC broadcast). As a chamber musician, Peter has collaborated with the Belcea Quartet, Francois Leleux, Robert Levin, Kris Bezuidenhout, Anthony Marwood and Monica Huggett, and he appears with Tori Amos in her album Night of Hunters (Deutsche Grammophon, 2011).

Peter has an extensive discography, including the Weber bassoon concerto (LINN, 2015) with the Scottish Chamber Orchestra, and the Mozart Concerto and Haydn Sinfonia Concertante (Hyperion, 2015) with Arcangelo. With Ensemble Marsyas, Peter's recording of the Sonatas of Zelenka (LINN, 2012) and a second disc of the music of Fasch (LINN, 2014) were both awarded a Pizzicato-Supersonic Award and were highlighted as BBC Music Magazine's 'Editor's Choice'. Peter is committed to the development of the next generation of performing musicians, and is professor at the Guildhall School of Music and Drama, at the Royal Northern College of Music and at the Royal Scottish Conservatoire.


Tom Creed (Director)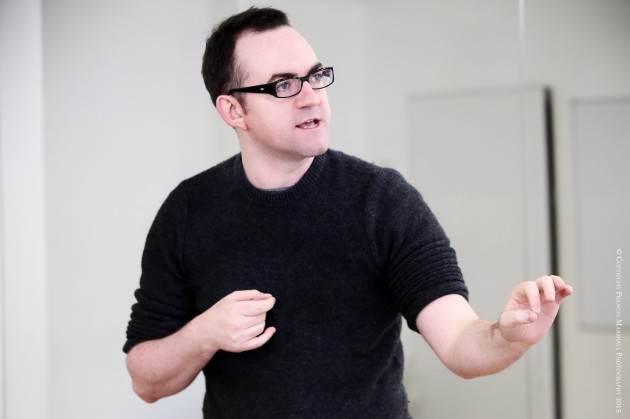 Tom is a theatre and opera director based in Dublin. He is an Opera Hub artist with Opera Theatre Company and previously directed The Human Voice and Susanna's Secret for the company. He was recently a 2016 Artist in Residence at Centre Culturel Irlandais in Paris.
Recent opera productions include Britten's Owen Wingrave for the Paris Opera, and world premieres of Donnacha Dennehy's The Hunger (Opera Theatre of St Louis and Brooklyn Academy of Music, New York), Annelies van Parys's Private View (Muziektheater Transparant at Opera Vlaanderen, Operadagen Rotterdam, Deutsche Oper Berlin, Grand Théâtre de Luxembourg and on tour), and Jürgen Simpson's air india [redacted] (Turning Point Ensemble, Vancouver). Other productions include, Kilkenny Arts Festival and Irish tour), Mavra and The Bear (Royal Conservatoire of Scotland), and Die Zauberflöte, Suor Angelica, Mavra and Renard (Royal Irish Academy of Music).
Private View was awarded the FEDORA Rolf Liebermann Prize for Opera in 2014, Best Production at the Armel Opera Festival in Budapest in 2015, and was named as one of 14 notable productions of the last three years, "which are aesthetically innovative and reflect new developments in this genre" by Music Theatre NOW in 2016.His work as a theatre director over the past ten years includes productions for the Abbey Theatre, Gate Theatre, Rough Magic, his own company Playgroup and a range of independent Irish companies, which have played in Ireland, the UK, Europe and the USA. He was nominated for Best Director at the Irish Times Theatre Awards in 2007.His production of Watt by Samuel Beckett with acclaimed Irish actor Barry McGovern has been presented at the Dublin Theatre Festival, Galway Arts Festival, Edinburgh International Festival, Perth International Festival, the Barbican Centre in London, the Public Theatre in New York and on tour in the USA.
Upcoming productions in 2017 include Futureproof for The Everyman at Cork Midsummer Festival and Project Arts Centre, and a revival of Owen Wingrave for Opera Collective Ireland (formely Irish Youth Opera) in Limerick, Cork and Dublin.


Paul O'Mahony (Set Design)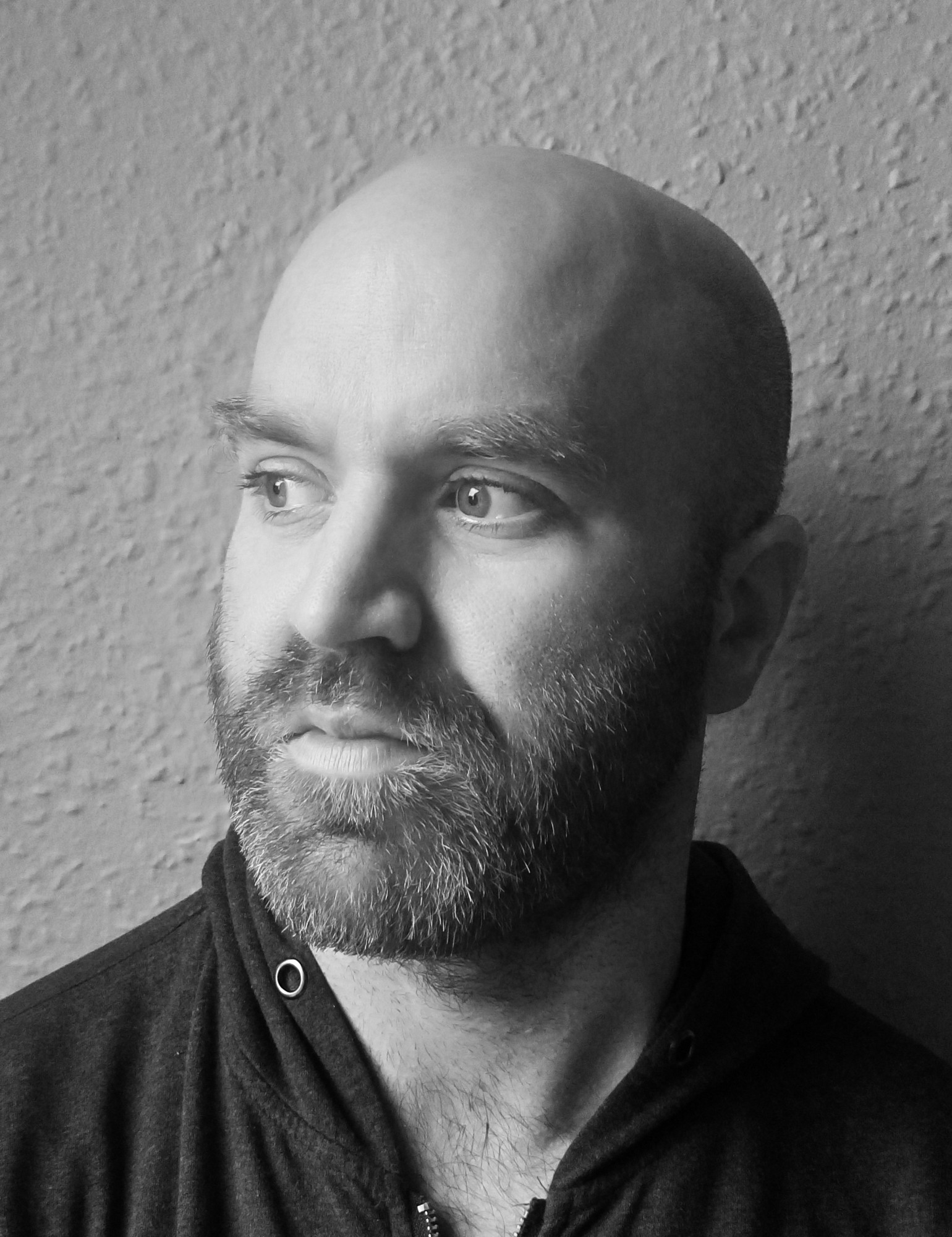 Paul's previous set designs include; The Wake, Town is Dead, Hedda Gabler, Major Barbara, The House, Pygmalion, Macbeth, The Seafarer, Fool for Love, Saved, Blue/Orange (The Abbey Theatre); The Seagull (Corn Exchange Theatre Company); Wuthering Heights, The Vortex, An Enemy of the People, Little Women, Faith Healer [2010](The Gate); Breaking Dad, Underneath the Lintel, (Landmark Productions); The Talk of the Town (Hatch Theatre Company / Landmark Productions/ Dublin Theatre Festival); Love and Money, Further Than the Furthest Thing, Pyrenees, Blood, The Country (Hatch); Dancing at Lughnasa (The Lyric, Belfast / DTF); The Importance of Being Earnest, Solemn Mass for a Full Moon in Summer, Is this About Sex?, Don Carlos (Rough Magic Theatre Company); This is Our Youth, Wedding Day at the Cro-Magnon's, Roberto Zucco, This is Not a Life, Pale Angel, Self-Accusation (Bedrock Productions). He has also designed for Liverpool's Everyman Playhouse, The Ark / Theatre Lovett, Siren Productions, Calipo Theatre Company, Peer to Peer Theatre Company, Prime Cut Productions, b*spoke Theatre Company, Upstate Theatre Company, CoisCéim Dance Theatre, Cork Opera House, Lyric Opera and The Lír.
Paul trained in Fine Art and Production Design at Dún Laoghaire IADT, Co. Dublin and the Motley Theatre Design School, London.


Aedín Cosgrove (Lighting Designer)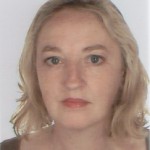 Aedín Cosgrove co-founded Pan Pan in 1991 with Gavin Quinn. Designs for Pan Pan include A Bronze Twist of Your Serpent Muscles (winner of Best Overall Production, Dublin Fringe Festival, 1995), Standoffish, Cartoon, Mac-Beth 7 (nominated for Best Lighting, Irish Times Theatre Awards, 2004), One: Healing with Theatre, Oedipus Loves You, The Idiots, Playboy of the Western World, (Beijing), The Crumb Trail (nominated for Best Lighting, Irish Times Theatre Awards, 2010), The Rehearsal Playing the Dane, at Dublin Theatre Festival 2010 (winner Irish Times Theatre Award for Best Set Design & Best Production 2011), Do Di Zhu for Shanghai Dramatic Arts Centre and Irish Pavillion at Shanghai Expo and All That Fall by Samuel Beckett , August 2011 (winner Irish Times Theatre Award for Best Lighting Design).
In 2006, Cosgrove travelled with director Sarah-Jane Scaife to Kuala Lumpur, Malaysia, and Athens, Greece, to the Samuel Beckett Centenary Residency program during which time they produced Come and Go, Rough for Theatre I, Act Without Words II, Footfalls, and Nacht und Träume. Later, they travelled to Bei Wei University Beijing to work on translation into Mandrain of Marina Carr's By the Bog of Cats, which was published in 2011 and the readings were presented at Shanghai Expo. In 2009 they produced Act Without Words II at ABSOLUT Fringe which was then presented at Dublin Theatre Festival 2010 as part of the Re-viewed programme.
From 1994 to 1996 she aslo worked with Corcadorca designing all aspects of the original productions of Disco Pigs and Misterman by Enda Walsh. At this time Cosgrove has also designed lighting for Abbey Theatre productions including The Mai by Marina Carr. More recently, Aedín had designed for theatre, dance and opera productions including No Worst There Is None (The Stomach Box, 2010, Winner of Best Production, Irish Times Theatre Awards), Five Ways to Drown (junk ensemble, 2010), Don Pasquale (Opera Theatre Company, 2012), and Man of Valour (The Corn Exchange Theatre Company, 2011, Winner Best Overall Design ABSOLUT Fringe 2011 and Best Lighting Design, Irish Times Theatre Awards).


Catherine Fay (Costume Designer)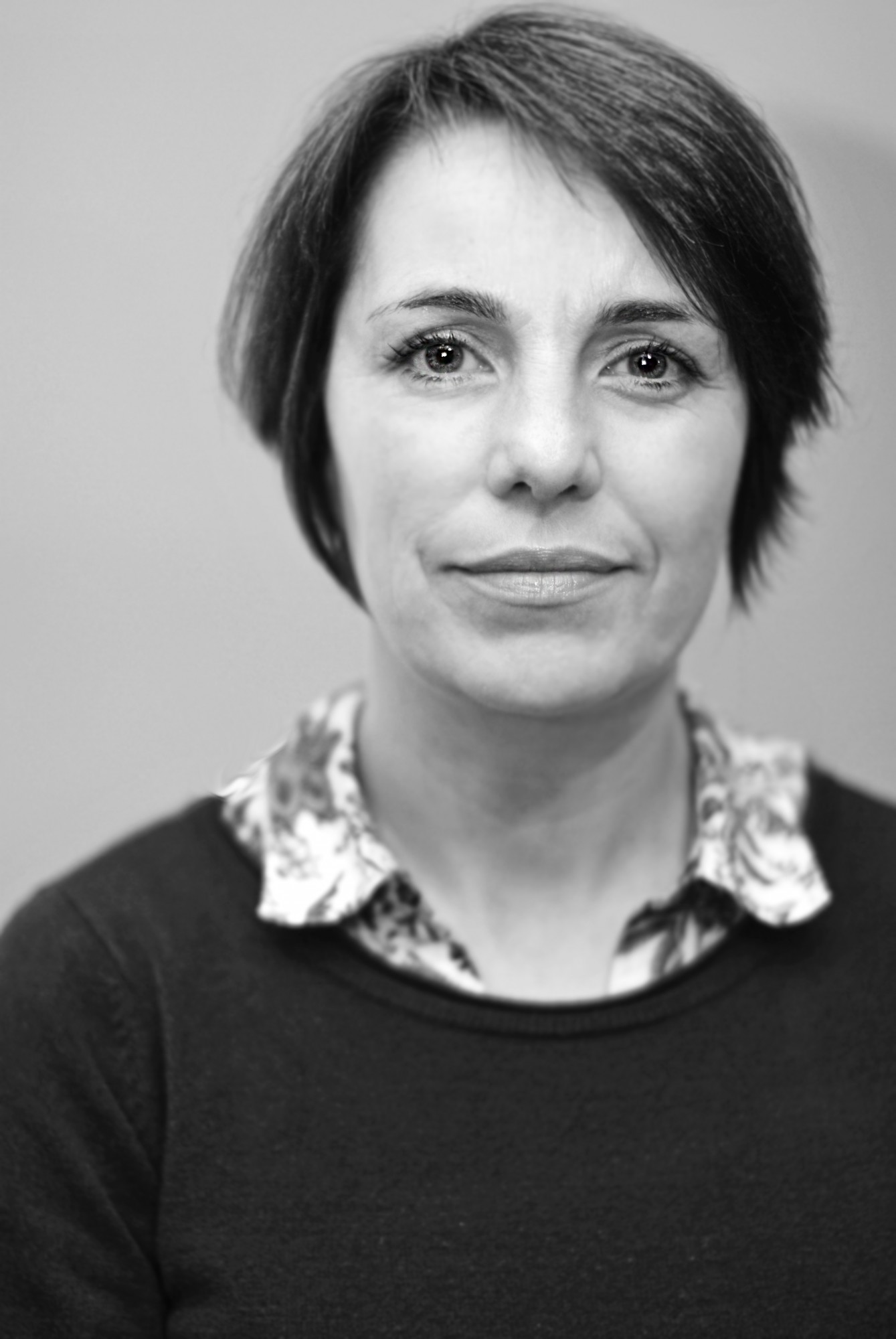 Catherine's most recent work is The Skriker (The Lir Academy) and Owen Wingrave ( Opera Bastille, Paris). Her work with the Abbey Theatre includes The Plough and the Stars (Irish Times Theatre Award nomination 2017) Oedipus, Bastard Amber (A joint production with Liz Roche Dance Company), Our Few and Evil Days, Aristocrats, Quietly, (Irish Times Theatre Award nomination 2015) The Government Inspector, Macbeth, The Playboy of the Western World, Saved, Doubt, Doldrum Bay, Henry IV Part I (Irish Times/ESB Theatre Award nomination 2007), On Such As We and Chair (Operating Theatre).

Recent work includes Romeo and Juliet (Irish Times Theatre Award nomination 2016), The Threepenny Opera (Gate Theatre). Neither Either, Body and Forgetting and Fast Portraits (Liz Roche Company). Breaking Dad (Landmark Productions) an (Irish Times Theatre Award nomination 2015) O Go My Man, Buddleia (Lir Academy), Suor Angelica (R.I.A.M), Tundra, DOGS (Emma Martin Dance)(Winner Best Production and Best Design for ABSOLUT Fringe Festival 2012). Ice Child (Barnstorm Theatre Company), and Carmen (Opera Theatre Company). Other work includes Romeo and Juliet (joint production with Corcadorca and Cork Opera House and she designed much of Bedrock's back catalogue including Wedding Day at the Cro Magnon's, Roberto Zucco, Quay West, Night Just before the Forest, Wideboy Gospel and Massacre @ Paris. Catherine is a graduate of the National College of Art and Design, Dublin.


Paula O'Reilly (Choreographer)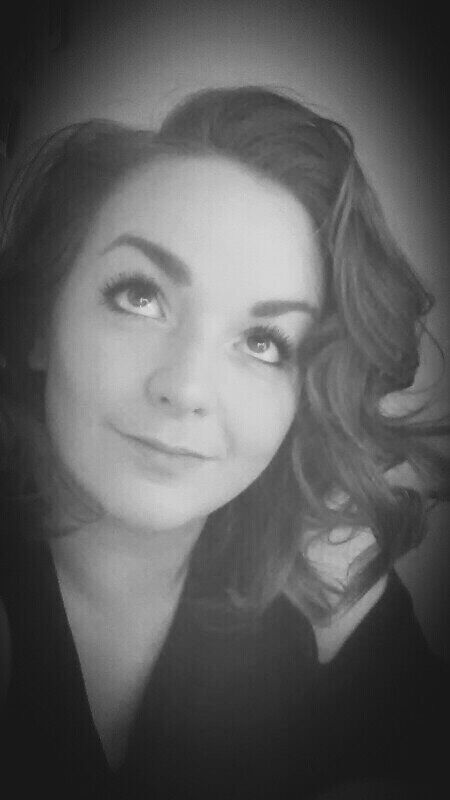 Paula O'Reilly is a choreographer and performer based in Belfast. Past Movement Director credits include Wexford Festival Opera productions of 'La Cour de Celimene', A Village Romeo Juliet, Le Roi Malgre Lui, Cristina Regina do Svezia, Don Bucefalo, Herculanum. Paula was the Movement Director and Assistant Director at Buxton Opera Series on Orfeo ed Euridice where she also Directed Orfeo ed Euridice Scenes to great success. In September 2016 Paula was appointed the Movement Teacher at the Royal Irish Academy of Music, Dublin and was also the Movement Director on their production of The Fairy Queen in January 2017.


Eoghan Carrick(Associate Director)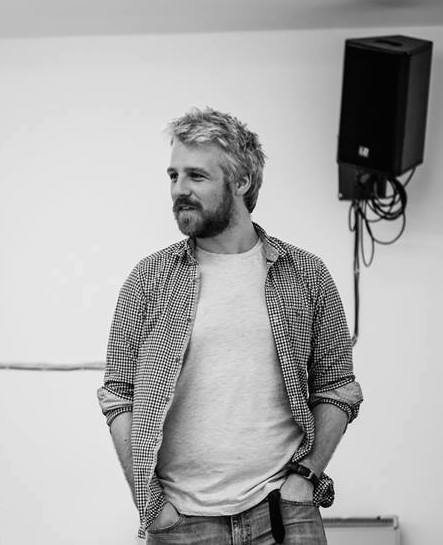 Eoghan is a freelance director, designer and an Associate Director with Corn Exchange Theatre Company. Previous assisting work with OTC includes Suzanna's Secret (Irish Tour, 2015) and The Human Voice (Irish Tour, 2015). Recently, he was the dramaturg on Opéra national de Paris/ Opera Collective Ireland production of Owen Wingrave which will be touring Ireland in 2017. He has also worked with Tom Creed on Sour Angelica (Peacock Theatre, 2015), and The Magic Flute (Beckett Theatre, 2016).
Previous work for the theatre includes Infinity (Seen and Heard/ Smock Alley, 2017), Spliced (Seen and Heard/Smock Alley, 2017), This Lime Tree Bower (Project Arts Centre and Irish Tour, 2016/17), The Matador (Bewley's Café Theatre, 2015), Panned (Theatre Upstairs, 2015), The Ugly One (The Lir, 2014), Macbeth (UCD, 2013) and What I Think Swans Talk About & He Said, I Said (Mill Theatre, 2012).
Credits as a lighting designer include George Bush and Children (Project Arts Centre, 2016), Panned, The Man in Two Pieces and Hollow Ground (Theatre Upstairs, 2015), Leper+Chip (Theatre Upstairs and international tour 2014/15) and Stella Full of Storms (Theatre Upstairs and Irish tour, 2014/15).
Eoghan has a B.A. International in Drama and English from UCD and an MFA in Theatre Directing from The Lir Academy at Trinity College Dublin.


Richard McGrath(Repetiteur)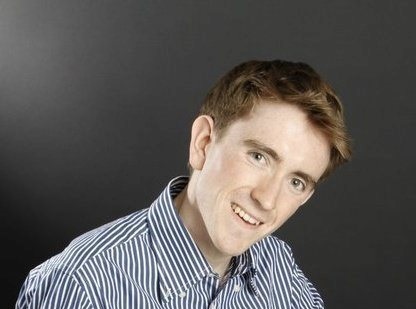 Richard holds a first class honours degree in Music and French from NUI Maynooth and a Masters in performance (piano accompaniment) from the Guildhall School of Music and Drama in London where he was also a student on the repetiteur course and subsequently held a repetiteur fellowship.
Richard was a trainee repetiteur at English National Opera and since then he has worked with companies including Northern Ireland Opera, Wide Open Opera and Opera Theatre Company. He was recently the repetiteur for Wide Open Opera's production of The Barber of Seville. Other operas Richard has worked on include The Last Hotel (WOO) Rigoletto (OTC), L'Elisir d'amore (OTC and NI Opera), Nixon in China (Wide Open Opera), La Bohème (ENO and OTC), The Barber of Seville (ENO) and La Traviata (ENO).
Richard teaches in the vocal department at the DIT Conservatory of Music and Drama and has taught in the vocal department at London College of Music.
He has played with the orchestra of English National Opera and the National Symphony Orchestra of Ireland.