Kurt Weill Special Events
Wednesday, April 09, 2014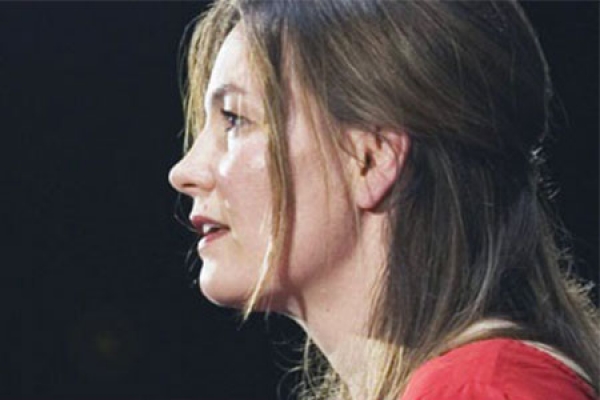 OTC & Rough Magic & in association with the Goethe Institut Dublin have announced a series of special events that will provide background and context for the upcoming major new proudction of Sky Arts Ignition:The Rise and Fall of the City of Mahagonny.
German mezzo soprano Kaja Plessing will perform Weill in Exile – An evening of Kurt Weill Songs on Thursday 8 May at 8:30 in the Kevin Barry Room at the National Concert Hall. Accompanied by Irine Gorgadze on piano and by Alexander Pankov on accordion, the programme will include some of Weill's most popular songs in German (Surabaya Johnny, Pirate Jenny), French (Les filles de Bordeaux, J'attends un navire), and English (September Song, I am a Stranger Here Myself) as well as some of Weill's lesser known works.
DISCOUNT PRICE: If you have already booked tickets to The Rise and Fall of the City of Mahagonny you can purchase tickets for this concert at the reduced price of €10. To avail of this offer please email info@opera.ie for the discount code.
The Irish Film Institute will screen the G. W. Pabst film version of The Threepenny Opera on Thursday 29 May at 6:15. Renowned for silent films The Joyless Street with Greta Garbo and Pandora's Box with Louise Brooks, The Threepenny Opera was one of Pabst's first films with sound. Based loosely on the stage work by Weill/Brecht, this 1931 film became an instant hit. This is a rare opportunity to see this classic film on the big screen (in German with English subtitles).
German literature and music historian Dr. Jürgen Schebera will deliver a talk From Berlin to Broadway: The Music of Kurt Weill on Thursday 5 June, 7pm at the Goethe Instistut Dublin (37 Merrion Square). Dr. Schebera has published extensively on the history of art and culture and on the life of aritsts of 1920s Germany. He is the author of several biographies of Kurt Weill and his contemporaries.
Mechtild Manus, Director of the Goethe Institut Dublin commented "Kurt Weill and Bertolt Brecht are the superstars of 20th century German culture and their influence on theatre and music extends to the present day. We are delighted to support Rough Magic's and Opera Theatre Company's co-production of "The Rise and Fall of the City of Mahagonny" with a series of events that will provide a context for this operatic masterpiece."
Weill in Exile - An Evening of Kurt Weill Songs
Thursday 8 May, 8:30pm, Kevin Barry Room, National Concert Hall
Tickets: €15/€10 www.nch.ie / (01) 417 0000
The Threepenny Opera - 1931 Film by G. W. Pabst
Thursday 29 May, 6:15 pm
Irish Film Institute
From Berlin to Broadway: The Music of Kurt Weill
Talk by Dr. Jürgen Schebera
Thursday 5 June, 7pm
The Goethe Institut, 37 Merrion Square
Free event but reservation essential.