NEW OPERA COMPANY ANNOUNCED
Monday, July 03, 2017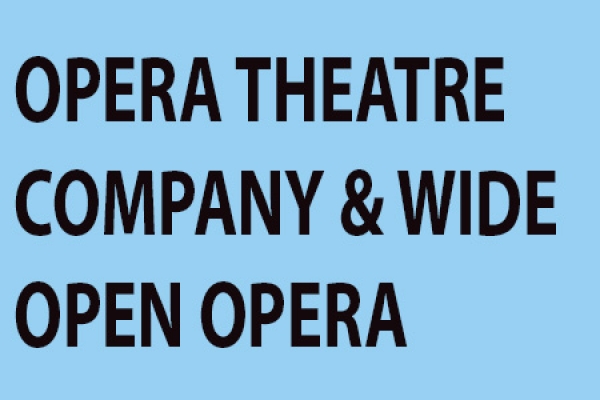 Announced today - Opera Theatre Company and Wide Open Opera to become the new provider of main scale opera in Ireland.
Opera Theatre Company and Wide Open Opera are delighted to announce that their joint bid to The Arts Council to become the new provider of main scale opera in Ireland has been successful. It is now planned that a new merged company, will start producing opera from 2018.
The new company will present a regular offering of main scale opera productions (3-4 per year) in the Bord Gáis Energy Theatre and Gaiety Theatre Dublin with some productions also visiting the Cork Opera House, and the National Opera House, Wexford. This expands on previous Wide Open Opera large-scale productions while at the same time continuing Opera Theatre Company's 30-year history of presenting touring productions in venues throughout Ireland. Productions, therefore, will be visible in the largest most prestigious venues as well as in local theatres throughout the country. In addition to well-known and much-loved works from the operatic repertoire, the new company will champion contemporary operas, in particular by Irish composers and writers.
In keeping with the philosophy of both Opera Theatre Company and Wide Open Opera, the merged company will put Irish artists at the epicentre of its activities. Irish singers, directors, designers, conductors, composers and writers will be showcased as our greatest assets. Through their inspirational work, the new company will establish a unique identity that will mark Ireland as centre of operatic creativity.
Artistic Director of Wide Open Opera and Opera Theatre Company, Fergus Sheil comments:
"This new opportunity from The Arts Council is a major step forward for opera in Ireland. Building on the previous successes of Wide Open Opera and Opera Theatre Company, it enables us to bring a new provision of year-round productions of operas to audiences in Ireland and internationally; in theatres large and small; on radio and television; online and through opera recordings. We plan to work ceaselessly to attract new audiences to opera, to provide unparalleled experiences for opera loves and to champion the incredible roster of world class opera artists that Ireland has produced, many of whom have not previously had a regular platform to perform for audiences at home."
Opera Theatre Company and Wide Open Opera have been responsible for many of the most high profile and critically acclaimed opera productions in Ireland in recent years. Major productions have included The Barber of Seville (WOO at Bord Gais Energy Theatre and National Opera House 2016) and Don Giovanni (OTC at Gaiety Theatre Dublin and Cork Opera House 2016). Acis and Galatea (OTC ten performances throughout Ireland) and The Last Hotel (WOO coproduction with Landmark Productions in Edinburgh, Dublin, London, New York and Luxembourg 2015-17). The companies' productions have won awards such as Irish Times Irish Theatre Awards for Best Opera Production 2015 and 2016, Allianz Business to Arts Best Large Sponsorship award for collaboration with Sky Arts on The Last Hotel and the prestigious European award FEDORA – Generali Prize for Opera 2017.
Further details, including programming plans for 2018 will be announced in the autumn.